Dates & Fees
Feldenkrais Method Practitioner Training NZ5
1a Northcote Rd, AUCKLAND, New Zealand
The programme administrator welcomes enquiries regarding the following information
admin@feldenkrais-training.nz Scholarships and payment options available
This programme is now full. Please enquire about the next programme NZ6 due to start late 2019

Year

Dates
Days
Segment/Trainer
.
2015
9 - 23 September
12
1
Stephanie Spink
2016
16 January – 3 February
15
2
Petra Koch


2016
9 - 24 June
13
3
Stephanie Spink
.
2017
2017
1 - 11 February
16 - 26 February
10
10
4
4
Zoran Kovich
Jeff Haller
2017
2017
1 - 12 July
15 - 26 July
10
10
5
5
Larry Goldfarb
Susan Hillier


.
2018
14 February - 11 March
20
6
Julie Peck, S Spink


2018
8 August - 2 September
20
7
Stephanie Spink


.
2019
20 February - 17 March
20
8
Jerry Karzen


2019
22 June - 17 July
20
9
Stephanie Spink


Total
160
Scholarships
Available for distance travel, disability, financial hardship. Please enquire
Annual discount
$250 +gst per annum deducted for payments made a year in advance when paid in full before the start of the training year. Available each year.
Trainee Fees
Vary according to number of days / segment length as above.
Reservation
No charge.
You may request a place to be reserved for 3 weeks from the date of your expression of interest. This gives you time to make an application.
Application fee
NZ $100 +gst accompanies the training application. $50 of this amount is credited to segment 3 as in the table above.* If your application is denied or enrolment is closed, your fee will be returned.
Training Deposit
NZ $900 +gst is paid upon both parties signing the training contract. This sum is credited to segment 9 as in the table above**
Practitioner fee
$50 +gst per day.
Practitioners who refer trainees will receive complementary days attendance.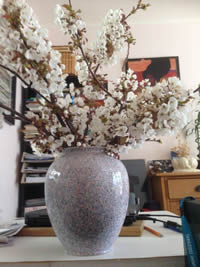 Trainees are encouraged to discuss their financial situation with the Administrative Director if it would cause any impediment to participating. Arrangements can be made to ensure that the programme is viable for all concerned.
Visitors, guests and potential trainees are welcome and must book attendance in advance. Upon agreement with the administrator, there is no charge for up to 3 days' attendance.
Trainees from other programmes visiting a previous segment - half fee
Make up trainees from other programmes - full fee
This programme will offer curriculum study groups for practitioner development outside of training hours.