Teaching Team
INTERNATIONAL & NZ TEACHING TEAM
The world's best have been sourced for NZ5
Stephanie Spink - Educational Director and Trainer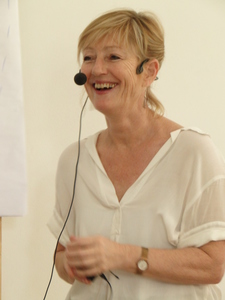 Stephanie began her professional career as a Physiotherapist in Melbourne, Australia. In order to enrich her practice she began exploring alternative modalities for health, well being and personal development. She became intrigued by and engaged with the Feldenkrais Method in 1982, when for her, learning became living and living became learning.
Graduating from the first Melbourne FPTP in 1991, she became an Assistant Trainer in 1997 and Trainer in the Feldenkrais Method in 2010. She has taught in Feldenkrais Training Programs in Australia, New Zealand, Japan, Europe and South America and maintains a private practice in Melbourne. She has more than 30 years experience working with people experiencing difficulties in their lives. Stephanie enjoys sharing her passion and experience of life and learning. She facilitates others in learning how to learn, to live more comfortably and easily and evoking each person's potential to learn and develop with awareness and self knowledge.
Petra Koch -Trainer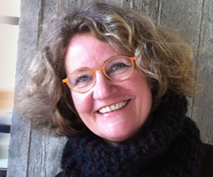 Petra Camilla Koch was trained 1980 to 1983 by Moshe Feldenkrais in the United States and Israel. Her original profession is a physiotherapist. Since 2005 Petra has led Feldenkrais trainings in Hamburg and the 3rd NZ programme in Wellington 2007-2010. Influences in Petra's style include trauma therapy training by Peter Levine and long-term affiliation with Ridhvan School, a deeply psychologically oriented, spiritual school. Petra has many years of experience working with children.
Larry Goldfarb - Trainer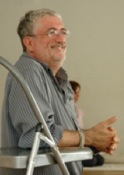 Lawrence Wm. Goldfarb, Ph.D. (University of Illinois, Urbanan-Champaign, 1995) is a movement scientist, certified Feldenkrais® trainer, pioneering practitioner and multimedia author known for articulating the thinking behind the method. Besides directing and teaching in professional training programs in Europe, Australia, and North America, Dr. Goldfarb teaches public workshops, professional
seminars, and postgraduate courses the world over. Having written extensively about the Feldenkrais Method® of learning, Larry is committed to developing explicit frameworks for understanding the method and for making the method relevant in everyday life.
Besides training new teachers, his current focus is developing a school for live and online learning, a publishing house for digital materials, and meeting place. He maintains the private practice he started over thirty years ago in Santa Cruz, CA.
Susan Hillier -Trainer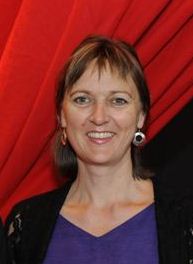 Susan Hillier PhD is a certified Feldenkrais trainer. She lives in Adelaide, Australia, working in her own Feldenkrais practice and also teaching and researching at the University of South Australia where she is Associate Professor, Associate Head of School: Research.
Dr Hillier is an academic and clinician whose teaching and research interests are in the broad field of neuroscience and rehabilitation. One of her main research areas is on the effectiveness of rehabilitation approaches after stroke.
Julie Peck - Trainer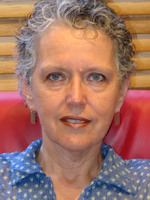 Julie has a background in Physiotherapy and has maintained a busy private practice in Perth since graduating from the Sydney1 Feldenkrais Professional Training Programme in 1990. She became an Assistant Trainer in 1995 and Australia's first Trainer in 2003.
Julie Peck finds her private practice and sharing her experiences with colleagues, clients and students are the main source of her continual learning. She has found the journey of being both a Feldenkrais practitioner and trainer has enhanced and refined her abilities in innumerable ways, particularly in stimulating her ability to direct her own discoveries and learning. She is committed to furthering the understanding and practice of the Feldenkrais Method and to have fun while doing it!
Jerry Karzen -Trainer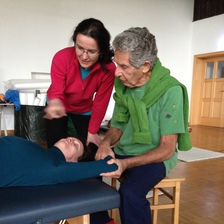 Jerome Karzen studied with Moshé Feldenkrais from 1976-1983. During those years he was Dr. Feldenkrais' personal travelling companion, secretary, and close friend. Dr. Feldenkrais made him a Trainer in 1982.
Since 1980 Jerry has been the Organizer/Educational Director for some 30 training programmes in 9 countries, and has been a Visiting Trainer for numerous other programmes. He is currently the Educational Director for Feldenkrais trainings in Germany and Brasil.

Jerry assisted in the editing of Dr. Feldenkrais' last two books (The Elusive Obvious and The Potent Self) and directed, or himself filmed, 95% of all existing videos of Dr. Feldenkrais' private Functional Integration® lessons.
At his request, Jerry organized and administered Dr. Feldenkrais' last teacher training programme and was the first Executive Director of the Feldenkrais Foundation.
He has also served as President of the Feldenkrais Guild of North America®.
Jerry Karzen is highly regarded for his ability to interpret and explain Dr. Feldenkrais' Functional Integration lessons. He is especially known for his clear and concise teaching, incorporating an open-ended, exploratory, and non-directive style.
Beverley Barclay
- Assistant Trainer and administrator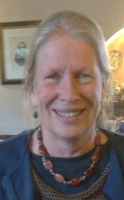 Beverley
graduated from the 1992-95 programme in Auckland NZ with Jerry Karzen as Educational Director (ED) and has worked continuously in her own Feldenkrais practice since then.
Beverley was continuity assistant and organiser of the 2009-13 NZ4 Wellington programme with Jerry as ED and will continue in the same roles with Stephanie Spink as ED for NZ5 in Auckland. She will be present to assist both trainees and staff for all segments of the programme.
The NZ5 programme is very pleased to welcome Assistant Trainers Caryn Truppman and David Sullivan to the teaching team. Both David and Caryn reside in Auckland where they run busy Feldenkrais practices. They each bring about 20 years experience of the method to the training.