The Programme
Benefits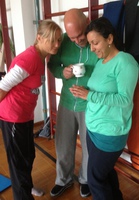 Benefits of participating in a Feldenkrais training are numerous and often surprising. Along with the development of professional skills, an individual's posture, breathing, flexibility and coordination improve.  Trainees who perform in areas such as sport, dance and music find their skills developing. For professionals, including health professionals, the Method offers enhancement for an existing career or entry into, and development of, a new and exciting career.
Course content will be explored in many and varied ways, intentionally supporting or challenging each trainee's unique learning style. The training will develop a safe, lively, non competitive and supportive environment in which to learn. Trainees will be encouraged to be respectful, open and collegial and it is acknowledged that all will progress at different rates. Trainees will participate in individual and group activities, problem solving activities, lectures and journal keeping.
Provenance
This Feldenkrais Professional Training Programme (FPTP) is officially named
Feldenkrais Training NZ6, being the 6th FPTP to be held in New Zealand.
The organising body is Feldenkrais Aotearoa New Zealand Ltd (FANZ) which ran the accredited programmes Feldenkrais Training NZ4 in Wellington NZ 2009-2013 and NZ5 in Auckland 2015-2019..

The accrediting body for FPTPs is The Australasian Training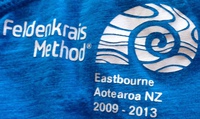 and Accreditation Board (AusTAB), a standing committee of the Australian Feldenkrais Guild (AFG).
The NZ6 programme has been accredited with AusTAB.
Four TABs, being AusTAB, NATAB (the Americas) DeTAB (Germany) and EuroTAB, accredit trainings and moderate policy worldwide. This maintains consistency and ensures that graduation from a TAB accredited programme is a truly international qualification. 
The International Feldenkrais Federation (IFF) is the coordinating organisation of most Feldenkrais Guilds and Associations, including the New Zealand Feldenkrais Guild, and other key Feldenkrais professional organisations worldwide, including AusTAB.
Training policies are strictly adhered to and are freely available online. For example, the onsite programme must take place with a minimum of 4 different trainers, to expose trainees to the diversity of the method. 
Please contact the programme administrator if you require more detailed information admin@feldenkrais-training.nz
In countries other than New Zealand, professional practice may be subject to licensing laws limiting a graduate's professional practice unless the graduate has a certain licence.