Teaching Team
The INTERNATIONAL and NZ based TEACHING TEAM sourced for NZ6:
Susan Hillier:  Co-Educational Director &Trainer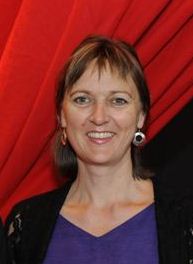 Susan Hillier PhD is a certified Feldenkrais trainer. She lives in Adelaide, Australia, working in her own Feldenkrais practice and also teaching and researching at the University of South Australia where she is Associate Professor, Associate Head of School: Research. 
Dr Hillier is an academic and clinician whose teaching and research interests are in the broad field of neuroscience and rehabilitation. One of her main research areas is on the effectiveness of rehabilitation approaches after stroke.
Zoran Kovich:  Co-Educational Director &Trainer
Zoran Kovich
is an internationally certified Feldenkrais Method trainer, and currently co-directs 2 Australian training programs. Having a passion for teaching and learning, he has been lecturing in university performing-arts programs since 1990, working in Feldenkrais Method® trainings since 2000, and facilitating post-graduate study programs for Feldenkrais Method teachers since 2005.
Zoran encountered the Ideokinetic work Mabel Todd (a somatic pioneer greatly admired by Moshe Feldenkrais), whilst completing an BA in dance at the Victorian College of the Arts (1982-1984). His experiences practising and studying Ideokinesis changed the trajectory of his life. Whilst working as a professional dancer, Zoran began extending his somatic studies to include Body-Mind Centering, the Alexander Technique, and eventually the Feldenkrais Method®.
 Today, Zoran manages the Sydney-based MIndful Action Studio, and utilises his knowledge of somatic education systems, martial arts, performing arts, cognitive and social sciences, to create practical lessons and courses that address peoples' personal and professional needs and interests.
Stephanie Spink: Trainer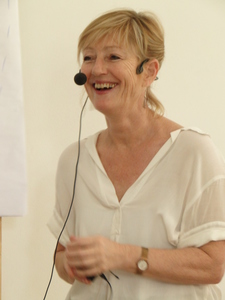 Stephanie began her professional career as a Physiotherapist in Melbourne, Australia. In order to enrich her practice she began exploring alternative modalities for health, well being and personal development. She became intrigued by and engaged with the Feldenkrais Method in 1982, when for her, learning became living and living became learning.
Graduating from the first Melbourne FPTP in 1991, she became an Assistant Trainer in 1997 and Trainer in the Feldenkrais Method in 2010. She has taught in Feldenkrais Training Programs in Australia, New Zealand, Japan, Europe and South America and maintains a private practice in Melbourne. She has more than 30 years experience working with people experiencing difficulties in their lives.  Stephanie enjoys sharing her passion and experience of life and learning. She facilitates others in learning how to learn, to live more comfortably and easily and evoking each person's potential to learn and develop with awareness and self knowledge.   
 Julie Peck: Trainer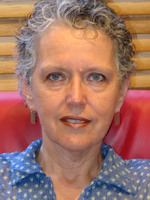 Julie has a background in Physiotherapy and has maintained a busy private practice in Perth since graduating from the Sydney1 Feldenkrais Professional Training Programme in 1990. She became an Assistant Trainer in 1995 and Australia's first Trainer in 2003.
Julie Peck finds her private practice and sharing her experiences with colleagues, clients and students are the main source of her continual learning. She has found the journey of being both a Feldenkrais practitioner and trainer has enhanced and refined her abilities in innumerable ways, particularly in stimulating her ability to direct her own discoveries and learning. She is committed to furthering the understanding and practice of the Feldenkrais Method and to have fun while doing it!
Scott Clarke: Trainer
Scott Clark, London
Beverley Barclay:  administrator and Assistant Trainer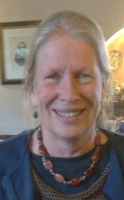 Beverley
 graduated from the 1992-95 Feldenkrais training programme in Auckland NZ with Jerry Karzen as Educational Director (ED) and has worked continuously in her own Feldenkrais practice since then. 
Beverley was continuity assistant and organiser of the 2009-13 NZ4 Wellington programme with Jerry as ED and the 2015-2019 Auckland programme with ED Stephanie Spink. She will be present to assist both trainees and staff for all segments of the programme.
Assistant Trainers 
Caryn Truppman and David Sullivan both reside in Auckland where they run busy Feldenkrais practices. They each bring over 20 years experience of the method to the training.