Teaching Team
The INTERNATIONAL and NZ based TEACHING TEAM sourced for NZ6:
Susan Hillier: Co-Educational Director &Trainer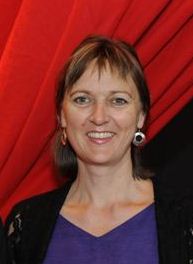 Dr Susan Hillier PhD is a certified Feldenkrais trainer. She lives in Adelaide, Australia, working in her own Feldenkrais practice and also teaching and researching at the University of South Australia where she is Associate Professor, Associate Head of School: Research.
Dr Hillier is an academic and clinician whose teaching and research interests are in the broad field of neuroscience and rehabilitation. One of her main research areas is on the effectiveness of rehabilitation approaches after stroke.
Zoran Kovich: Co-Educational Director &Trainer
Martial artist, philosopher-historian, professional dancer, cognitive scientist, lecturer, somatic educator, and emotional balance teacher - Zoran presents the Feldenkrais Method in ways inspired by knowledge and know-how spanning 50 years of wondrous reflective learning and personal practice. He conducts a professional practice in Sydney, Australia, and is an internationally certified Feldenkrais Trainer.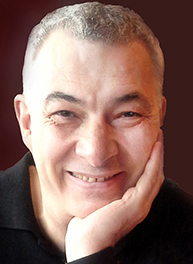 Julie Peck: Trainer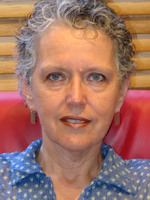 Julie has a background in Physiotherapy and has maintained a busy private practice in Perth since graduating from the Sydney1 Fdenkrais Professional Training Programme in 1990. She became an Assistant Trainer in 1995 and Australia's first Trainer in 2003

Julie Peck finds her private practice and sharing her experiences with colleagues, clients and students are the main source of her continual learning. She has found the journey of being both a Feldenkrais practitioner and trainer has enhanced and refined her abilities in innumerable ways, particularly in stimulating her ability to direct her own discoveries and learning. She is committed to furthering the understanding and practice of the Feldenkrais Method and to have fun while doing it!
| | |
| --- | --- |
| Stephanie Spink: Trainer | |
Beverley Barclay: administrator and Assistant Trainer
Beverley
graduated from the 1992-95 Feldenkrais training programme in Auckland NZ 'NZ1' with Jerry Karzen as Educational Director (ED) and has worked in her own Feldenkrais practice since then, along with admin work for community based NGOs.
Beverley was continuity assistant and organiser of the 2009-13 NZ4 Wellington programme with Jerry as ED and the 2015-2019 Auckland programme with ED Stephanie Spink. She will be present to assist both trainees and staff for all segments of the programme.
Assistant Trainers

Thomas Spring completed his Feldenkrais training in 2002 in Auckland.
He lives in the Nelson region, offering personal sessions and regular classes in the Nelson/Richmond region and in Wellington. Thomas is fascinated by the human potential for learning, growth and change, enabling students to find their own resources and solutions.

Thomas grew up in Switzerland and for 10 years Karate was his passion, teaching for 6 years.
Since moving to New Zealand in 1994 he underwent various trainings in Structural Bodywork, Holistic Pulsing and Biofeedback. Besides The Feldenkrais Method® Thomas teaches Yoga and since 2001 has attended regular trainings and courses at the BSY, the world's first Yoga University in India.
Gisella Warmenhoven graduated in 2010 from the Wellington Feldenkrais Training under Petra Koch (Germany) and has been an Assistant Trainer since 2020. She is also an Alexander Technique teacher.
Gisella has a background in performing arts and landscaping.
Both modalities set her on a path to find pleasing, efficient movement.
Gisella lives in Tauranga Moana where she has a private practice with a wide variety of clients, also teaching a regular Feldenkrais class at the local Yoga Centre. Gisella mentors Feldenkrais practitioners and teaches special interest groups, such as gardeners, arborists and meditators.